At Esthetrix, we're a team founded on passion for all things pretty and our core mission in mind is, "To provide you with exceptionally gorgeous, safe plus global brand, 'beauty services' to help extend your beauty, or as we call it in-house, the "esthetic-tricks-of-the-trade". Hence, our unique, "eS-the-Trix" name! 
Show off your playful, natural side and choose a sassy lash lift, a smooth wax and a perfect brow tint. Or, let's combine a set of stunning eyelash extensions, a glowing airbrush tan and satin sleek eyebrow lamination for that extra oomph! Every look is tailored to fit you, because individuality matters and our specialists are here to help craft your desired look. 
We proudly offer you some of the industry's top global brand-name products such as, NovaLash Adhesive, Epyliss Cream Waxing and Elleebana Brow Lift + Lamination Solution+ Tint. Don't forget our signature airbrush "glow" by Norvell spray solutions! A noteworthy highlight of our NovaLash Adhesive is that it's instantly water, sweat, and oil proof (yup, you can splish-splash right away!). 
Thank you for taking the time to look us over and for considering us to serve you. We can't wait to connect through beauty and over the chill house radio, relaxing and professional vibe in the studio!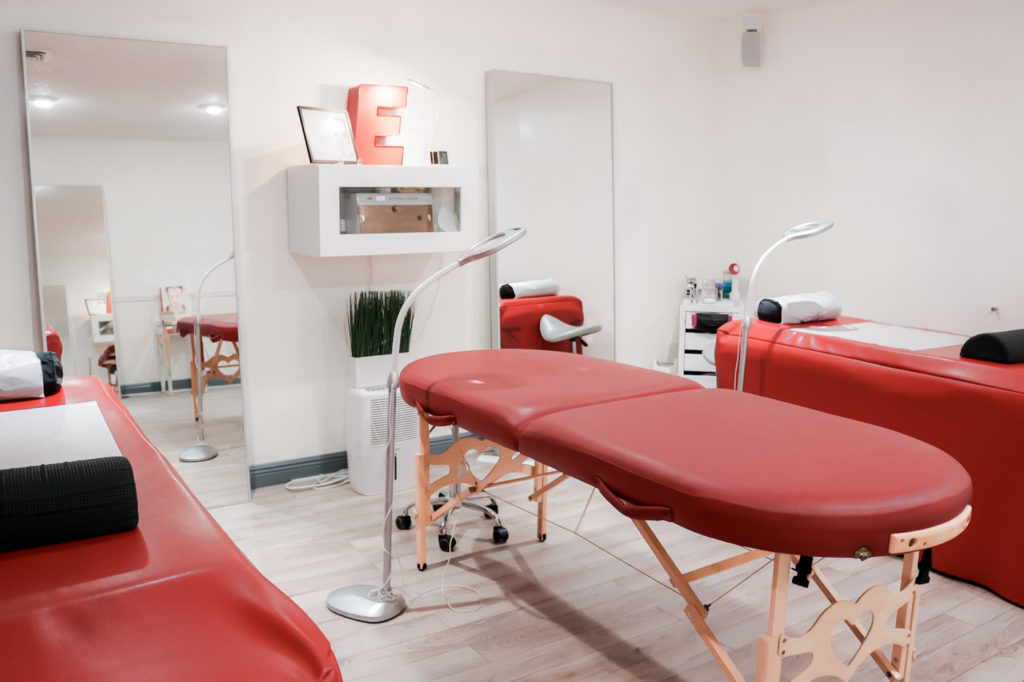 Check out our Esthetrix studio for yourself! Respectfully, we're pretty cautious (and/or OCD, as the industry demands) so nothing but a meticulous, tailor-made application is carried out in our safe and comfortable boutique environment.  
YOU DON'T KNOW REAL LOYALTY UNTIL YOU'VE FOUND YOUR FAVORITE LASH TECH
We're artists, trained and experienced to identify specific growth cycles for appropriate weight distribution to enhance your natural lashes. Learn a little bit more about each of our estheticians below!
Skye
Skye has been in the beauty industry for 9+ years. Graduated top of her class at Sunstate Beauty Academy. After falling in love with getting lashes done herself she went from self taught to Novalash brand trained and has mastered all types of lash extension methods ranging from classic, hybrid, volume, and mega volume styles. She prides herself in her versatility, customization skills, and perfectionist mentality but also remaining true to her honest approach of always focusing on the health of the clients natural lashes first.
Angela
Owner & Licensed Esthetician
Angie is a licensed esthetician professionalin the eyelash extension, body waxing and sunless airbrush industry with over 10+ years experience. Properly trained and well versed by NovaLash includes a mastery of Classic and American Volume extension techniques and is proud to create her signature natural and safelash sets! Lover of all things beauty (and tranquility) includes a secret passion for interior décor, so in her spare time perhaps she's either planning the next home improvement or intentionally daydreaming behind the scenes to make even more (beauty) business concepts grow.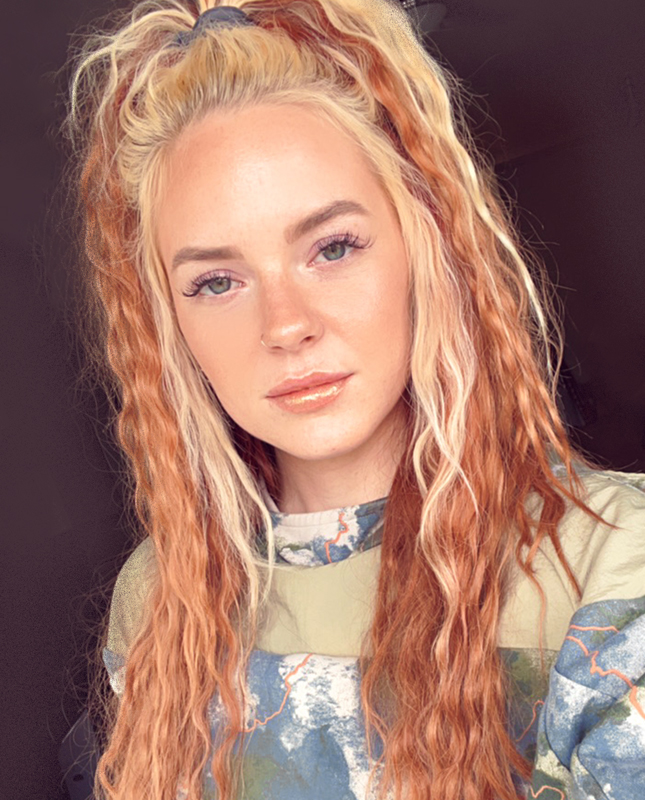 Sierra
Sierra is a licensed cosmetologist with 2 years experience, graduating top of her class at American International of beauty school. Prior to becoming a cosmetologist Sierra would spend her free time watching makeup tutorials, beauty guru's, nail artists, almost anything and everything in the realm of the beauty. This pushed her into going back to school to chase her passion and become a cosmetologist where she fell in love with Lashes. Sierra is a perfectionist with a deep care for others, these qualities have helped her excel at classics, hybrid, and volume lash extensions.